Personal Endorsements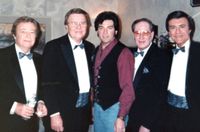 THE JORDANAIRES:
(Elvis' back-up singers in the 1950s & early '60s)
"It's not only a pleasure, but an honor to back-up Chance.  He rocks'em just like the King!" 
-
Gordan Stoker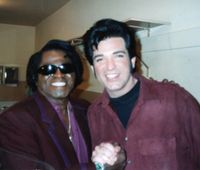 JAMES BROWN
(Godfather of Soul, friend of Elvis', Personally Attended Elvis' Funeral)
"I knew Elvis, we were Brothers, and Chance is Elvis on that stage... I should know!"
- James Brown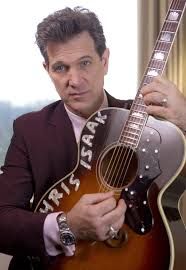 CHRIS ISAAK: (Singer/Actor/Entertainer)  
"He's got it...  Chance isn't your typical "campy clown-like"
Elvis impersonator you always hear of, but the REAL THING."  
- 
Chris Isaak (Singer/Entertainer)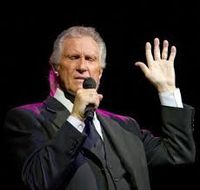 BILL MEDLEY: (The Righteous Brothers/Singer/Entertainer)
"Chance worked for me at my club THE HOP in Fountain Valley California for years.  
I personally hand picked him from over the six dozen Elvii who auditioned for me.  
He's really the best, better than what I thought I could ever find!"  
-
Bill Medley (The Righteous Brothers)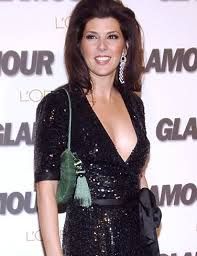 MARISA TOMEI:
(Actor/Oscar Winner)
"I've been coming to see Chance every week.  He's a great guy, a great singer,
a lot of fun and a fantastic entertainer."  
-
Marisa Tomei (Actor/Oscar Winner)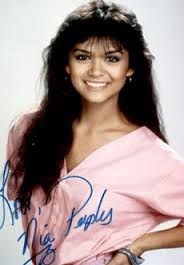 NIA PEEPLES: (Television Personality)
"Chance Tinder is more than an your everyday 'Elvis Impersonator',
he's actually an 'ELVIS ENTERTAINER' with real style and class!"
-
Nia Peeples (Television Personality)

WHATS ON MAGAZINE:  
"In a city with an 'Elvis' on every corner, Tinder outshines them all."
- What's On Magazine (Las Vegas)

LAS VEGAS WEEKLY:
"Named as one of the top three 'Elvises' by Las Vegas Weekly."
- 

Las Vegas Weekly

AZ WEEKLY:
"There comes a time when all the cosmic tumblers have clicked into place and the Universe opens itself up for a few seconds to show you what is possible, and Friday night the Universe opened up and showed us Chance Tinder and his tribute to Elvis Presley.
- AZ Weekly
PAUL FLEMMING: (Founder of P.F. Changs & Flemmings Steakhouse)
"Chance is teriffic.  His shows are fun, exciting and energetic... All around great entertainment."
- Paul Flemming (Founder of P.F. Chang's and Flemming's Steakhouse)


BRIAN MARTIN: (Promoter - BMP Events, "Elvis The Concert" Western U.S. Tour)
  "If you're serious about offering a quality Elvis experience, Chance is your man.  
I've worked with Elvis Presley's original band members, and Chance's show is the next best thing to the real thing.  
He stays true to the music.  His attention is phenomenal.  
You will walk away thinking you just may have seen the real thing.  
Chance is the Cadillac of Elvis tribute performers."  
- Brian Martin (BMP Events - "Elvis The Concert" - Western U.S. Tour 2001)